5 Reasons Why You Should Get a Smart Programmable Thermostat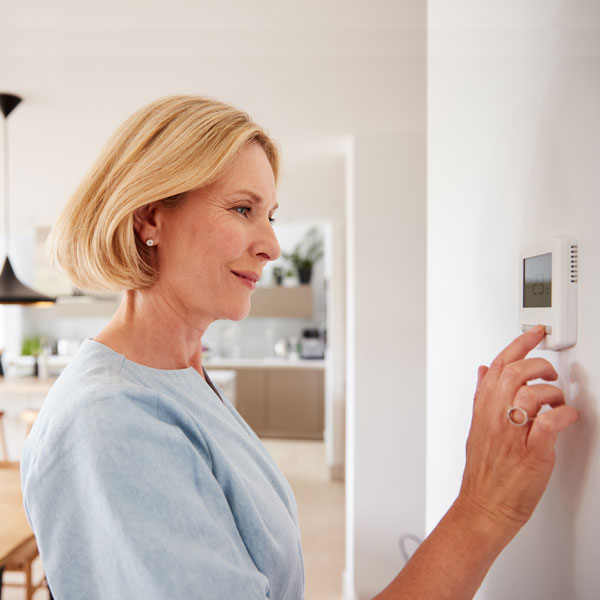 December 07, 2020
Are you trying to cut down on your electricity bill? Installing a programmable thermostat is a sure way of saving energy and bidding farewell to inflated monthly bills.
Programmable thermostats allow you to adjust when you want to use heating or air-conditioning through a pre-set schedule. They can also store multiple settings for different days, which you can override without affecting the pre-set settings.
All Housewise thermostats from J & J Heating, Air & Plumbing offer comfort and ease of access in controlling your house's temperature even when you are away. Here, we discuss five reasons why you need to install a programmable thermostat and how they can enhance your everyday comfort.
Improves functionality
Get control of your house's temperature with minimal adjustment. Manual thermostats require a few tries to set the right temperature, but automatic thermostats are more functional. If you want a temperature setting now and a different one later in the evening, a programmable thermostat will make sure you get it with ease.
High-tech options
Smart thermostats have a variety of high-tech features. They are Wi-Fi enabled, allowing you to adjust the temperature from your mobile or computer. They let you start your AC even before you enter your house. Additionally, smart thermostats have a vacation mode that keeps your house temperature at an energy-saving level when you are away. They also give you energy consumption reports, proximity sensors, and maintenance reminders.
Saves money & energy
Smart thermostats can save as much as 10% on heating, ventilation, and air conditioning (HVAC) systems. This option is available in both manual and programmable thermostats, but the latter does it with greater ease. Though the setting has to be changed manually, programmable thermostats can increase or decrease cooling after you leave for work and before you come back.
Less stress on HVAC
A programmable thermostat is a more feasible option than changing your entire HVAC system. Extend your HVAC's lifespan by programming the thermostat to decrease the duration for which it runs. Even if you are changing your HVAC, getting a thermostat is efficient in the long run.
Improved temperature control
With programmable thermostats, you can adjust heating and cooling modes and stop wasting money on air conditioning in an empty house. Even if you do not set daily schedules, you can turn off or change your smartphone's temperature after leaving for work.
Call J & J Heating and Air
Programmable thermostats can expertly regulate your indoor air temperature, allowing you to control your house's overall energy consumption. If you have any questions about smart thermostats, get in touch with J & J Heating, Air & Plumbing. We offer various programmable thermostats to help you save up to 20% on energy bills.
Other than programmable thermostats, we also provide a wide range of services, including plumbing services, preventive maintenance, custom sheet metal fabrication services, professional air duct cleaning service and commercial HVAC. If you have any queries or want to know more, please contact us at 478-955-4457 or email us at info@jjsavestheday.com.